Congratulations Customer Success leaders on making it to the new role or getting promoted within your organization and committing to making a difference. We know your new leadership role comes with bigger responsibilities and challenges. You have got that whole bunch of goals and metrics to be marked but don't have a strategy and plan in place yet. Or you may have one but don't know what and where to prioritize. Here's a first 90-day customer success plan that will set the foundation of your long-term success goal. All set to lay the right path in increasing the recurring revenue for your company? Here we go!
Step #1: Build Relationships with stakeholders and customers
Building relationships should be a prior and ongoing process. It all starts with listening and understanding. Your goal should be to gather data and understand the customer success mission statement of the company. You're more likely to get involved in customer meetings and getting to learn what is expected from you by stakeholders. During the first few months its good to focus on building relationships with your customer. But at the same time, you need to ensure that you don't spend much of your time-solving customer issues. The idea is to avoid being reactive and be proactive with your customer success approach.
You also need to invest your time in building relationships with your functional peers like the product team, sales, marketing, engineering, etc.
Step #2: Evaluate the current Customer Success Strategy
Like most of the new joiners in any SaaS organization as a Customer Success leader, you are likely to combat problems like unexpected customer churn, your team's lack of customer visibility, missed expansion opportunities, disconnected customer experience, and poorer product adoption.
We at Reptrics, follow a 3-Step evaluation process for understanding customer success strategy for an organization. 
1. Identifying Customer Success Growth Model
New leaders are vulnerable in the first few months of their role. Thus it becomes essential to have clarity on success goals and strategy. We all kind of have an idea of where we need to get to but knowing exactly what is it that we need is really important. To identify that, we need to first understand


What stage does your organization belong to in the customer success growth model?
Whether it's a startup with a lean Customer Success team or an established SaaS business with a running Customer Success Team, every organization goes through a Customer Success growth lifecycle.
If you're a startup providing basic support, using spreadsheets for calendars. No established systems and processes yet, it is likely to see teams doing dynamic work wearing multiple hats. For example, they're responsible for handling onboarding, implementation, training, support, account management, and all the way up to the renewals. 

A technology like Reptrics works well with teams wearing multiple hats. A tool that can provide you with customer visibility, enrich your onboarding, and help you be proactive with every customer success function. That can help you with scalability and provide a better customer experience.

Established SaaS with a mature Customer Success Team

In an established organization where the Customer Success team focused on relationships, renewals, expansion opportunities, working with products, and driving different organizations. Here, the goal is to stop being reactive and evolve from a reactive support model to a proactive customer success model. 
2. Understanding the company's focus
While you pivot yourself from the foundation stage of your new role to the intermediate level, you need to have an understanding of –
Where does your Customer Success Team fit in?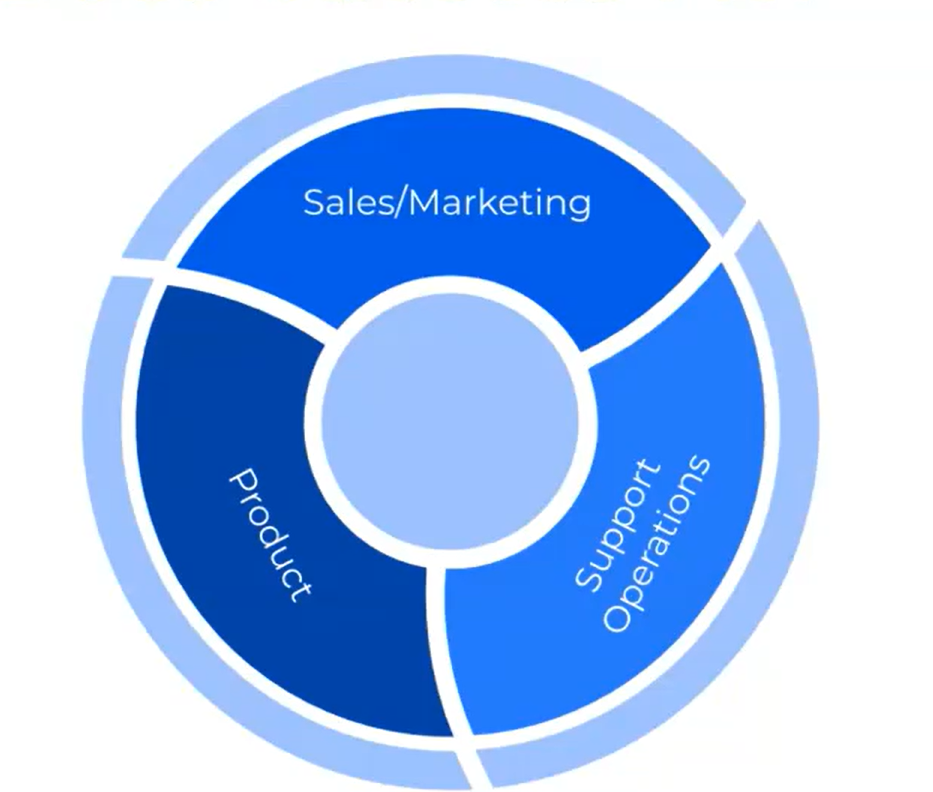 It is essential to understand this to have a clear idea of who is the team reporting to from an organizational standpoint. There are some success teams that really fit under the sales and marketing umbrella. There are some that fit under support and operations. While some are products and some are standalone as well. Having clarity on the customer success team fit will help you in identifying the company's focus and goals.
3. Understanding the Customer Segmentation Model

Because you cannot treat every client in a similar way, you should be segmenting client profiles based on ARPA, and use-case for better success delivery. For example, If you have customers that are paying you $10,000 a year, you don't treat them the same as a customer with $5000 a year. So it's really important to understand what kind of segmentation model you have.

The picture above mentions the type of Customer Success delivery for each segment of the Client portfolio. The segmentation here is based primarily on Annual Recurring Revenue. 
Step #3: Follow the 6-Step Framework for new Customer Success Teams
Every new customer success leader needs a step-by-step process to move ahead in their journey. Here's an essential playbook curated just so you know where to focus and what to work on.
Create Company Alignment 

Understand Metrics & Goals

Improve Customer Visibility

Evaluate Existing Processes

Plan for Scaling

Develop New Customer Success Process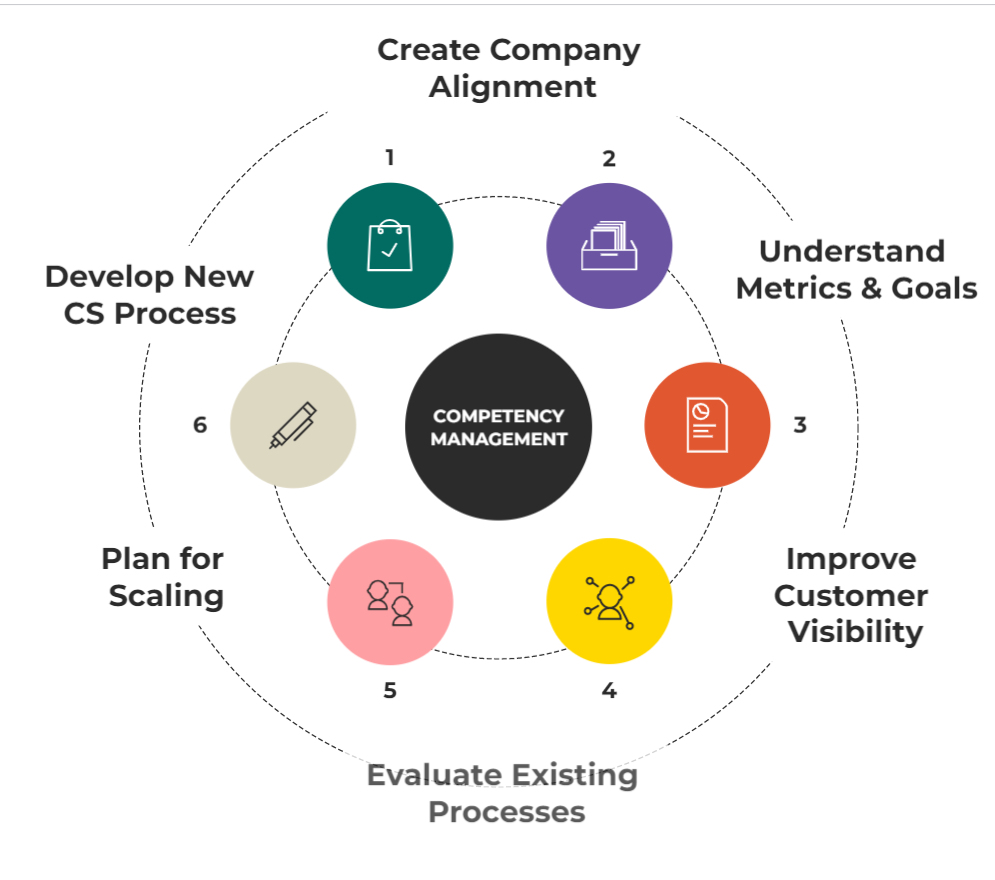 Measure your success with defined metrics. Assign metrics for each goal. Keep moving.

Shadow customer onboarding experience. Evaluate the onboarding experience from the customer's standpoint. Understand what customers like and dislike about the onboarding process.

Start to learn by understanding product basics. Get thorough with the high-value feature. Identify common niche use cases.

Build strong interdepartmental relationships. 

Focus on learning more. But identify quick wins to attain confidence. 

Be curious. Be focused. Be relaxed.  

Get a Customer Success software outside of your spreadsheet or CRM. Interesting fact- Organizations like Hubspot and Salesforce don't even use their own CRM tool for Customer Success Teams. They use a Customer Success tool instead. Find the right fit tool for your business, check out the buyer guide to customer success software to help you save time through the software evaluation process. 
Detailed overview of the 6 step framework in the upcoming webinar
90 Day Plan for Customer Success Leaders
How to promote Customer Success across your organization

Developing a Customer Success strategy and playbook

Securing early wins

Tools and metrics for Success 

And much more...